Professional translations tailored to your needs
SPECIALIZED TRANSLATIONS FOR EVERY NEED
A JOB WELL DONE FROM THE START
At LexiaPark we always analyse the text to be translated. We carefully select the native translators and proofreaders involved in each project, and we create personalized translation memories for each client.
Adapting to the client's needs, deadlines and budgets for each project is our priority, and we know that this flexibility means our clients come back time and again.
There is no shortage of translation services, but we know that in the long run our clients want a trustworthy supplier with no surprises.
Prior analysis of client needs
Thorough selection process and continuous evaluation of the translation team
Quality control and traceability of all projects
Close collaboration with the client
Maximum specialization by sector
Meeting delivery deadlines
Latest translation and localization technology
Cost reduction through automating processes
Total confidentiality
EVERYTHING YOU NEED BESIDES PROFESSIONAL TRANSLATIONS
Only by exercising complete control over all the processes we carry out are we able to guarantee the highest quality results. Leaving things to fate is not enough and we therefore take the strictest measures to achieve excellence.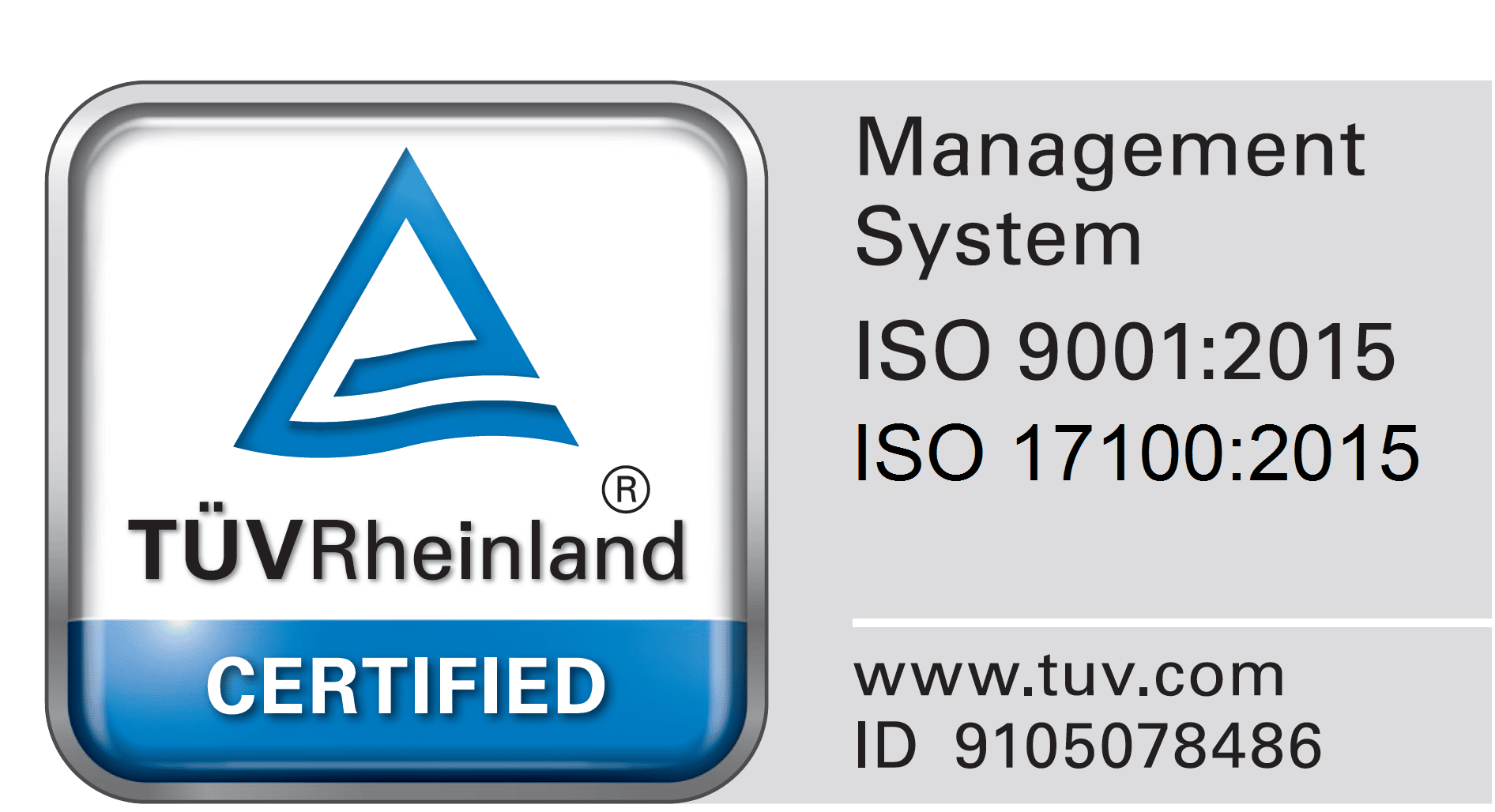 We are certified according to international standard ISO 9001 on process control, and according to new international certification ISO 17100, which is specifically for translation services agencies.
Find out about our quality policy.
LexiaPark has the know-how, technical team and tools to work with all environments, platforms and formats.
Intelligent use of technology throughout the whole value chain enables us to optimize project management, reducing delivery times and costs and guaranteeing a quality and traceable service.
Comprehensive project management system PLUNET, with a client portal for sending and receiving files and project monitoring.
CAT tools for assisted translation, terminology management, quality control and software localization: SDL Trados Studio 2015 and Déjà Vu X3, MemoQ, OmegaT, etc.
DTP tools for layout in all formats and editing graphics: InDesign, Illustrator, Photoshop, QuarkXPress, etc.
Custom developed technology: tailored export/import applications for VisualBasic, Photoshop and PrestaShop, among others.
WE HAVE THE TECHNOLOGY, AND IF IT DOESN'T EXIST, WE CUSTOM BUILD IT
SPECIALIZED TRANSLATIONS IN ALL LANGUAGES
Our in-house resources and extensive network of international colleagues allow us to offer specialized translations in any language you need.
An exhaustive translator selection process and continuous evaluation of all our resources is key to guaranteeing our quality standards in any language combination.